Why choose Freeman Realty?
The answer is quite simple: we love seeing people reach their goal of home ownership. There's nothing that excites and fuels us more.
At Freeman Realty, we realise we have a very privileged and important role to play in helping dreams become reality. And that knowledge is something we don't take for granted.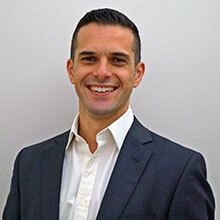 Our difference
Con (Constantine) Elfes started Freeman Realty in 2015 with a clear vision to help all home buyers and sellers no matter their financial position. He decided early on to offer a range of low commission and tailored marketing sales packages to clients; some only payable only if their property sold.
Other key Freeman Realty differences:
We're small, but that's a good thing
Freeman Realty is a small real estate agency but that gives us a clear advantage: we can focus on each individual client to develop the kind of personal relationship needed to ensure you get the property or sale you want.
We know our stuff
Freeman Realty is proudly independently owned and operated. All our team associates are licensed real estate agents. This means you benefit from our years of collective industry knowledge each and every time you speak to us.
We take full advantage of both traditional and non-traditional advertising methods, giving you the leverage you need to get the property or sale you want.
In today's world, we fully understand the right online advertising presence is paramount but so is doing the physical leg work to increase your chances of securing a sale. After all, it's very hard to sell a secret so the more prominently advertised your property, the higher the chance of finding the right buyer to pay the right price.
We care
Your property needs are individual, whether you're buying or selling. We take the time to ask the right questions to grasp the full scope of your needs. We also care about establishing long term relationships; not just saying what we think you want to hear to get the sale done and dusted.
We demonstrate our commitment to personalised customer service by ensuring we return all calls in a timely fashion and strive to provide useful information to give you a leg up in your search for a new home or when selling your current one.
Get in touch
Choosing a real estate agent is the key to achieving your goal – be it buying or selling. It pays to take the time to research and weigh up your choices. We invite you to contact us on (02) 4934 6161 for a no-obligation chat, including a free appraisal, to test us out and decide if we're the right fit for you.
Thanks for taking the time to learn a little more about our real estate agency and we hope to speak to you soon.